Poliurethane rafters Work
---
Central rafter supported on stone column. Side rafters lie in the central rafter.
Rafters and columns polyurethane offer a rustic atmosphere.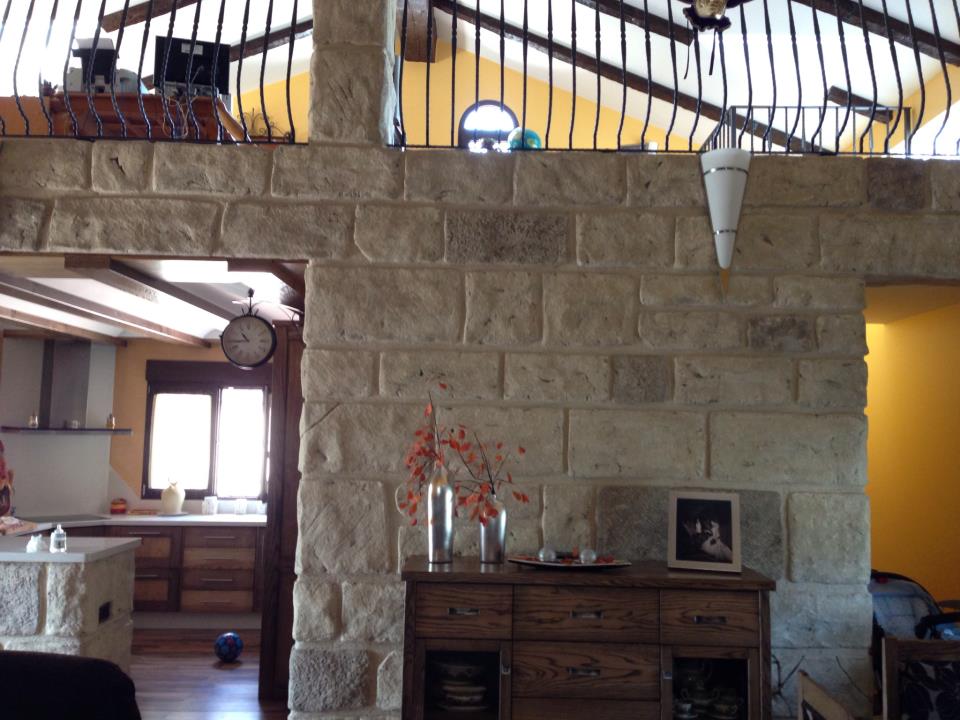 Combination of artificial stone and polyurethane rafters for a rustic feel.
The polyurethane rafters or also called false rafters give a royal look, imitating natural wood rafters. Unlike real rafters, the polyurethane rafters are decorative and do not weigh, so this kind of rafter are installed in any kind of walls, because It doesn't have to bear weight.
We install false rafters creating rustic and charming environments.
SiteMap:
Social Networks:
Follow us on:
Facebook
Twitter
Webmaster:www.elwebero.es
www.elwebero.es has copyright© 2013
Contact:

Mobile: 686 46 67 22

Email: decoracionypiedra@gmail.com


Location:
Decoración y Piedra
Calle nuestra señora del carmen núm 8
Urbanización La Gineta (Fortuna)
30628 Murcia